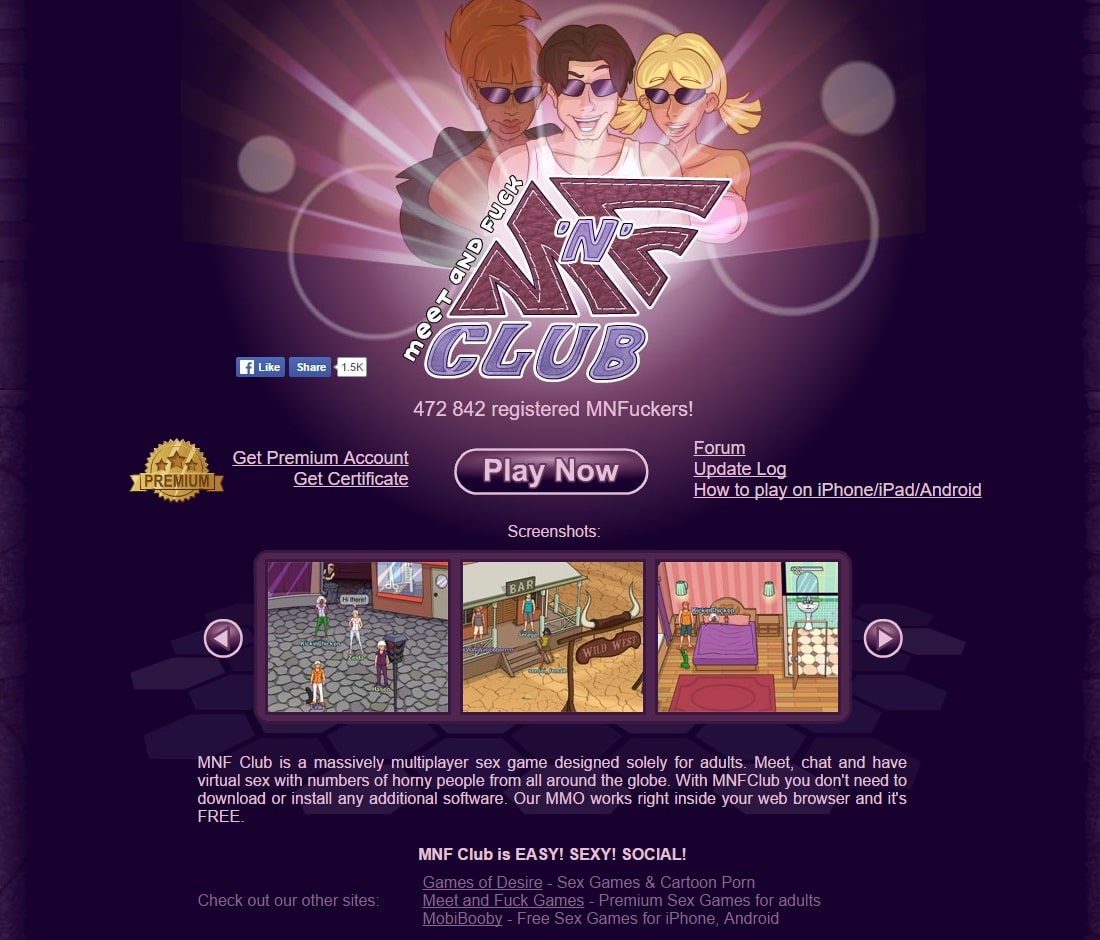 Click Here To Visit (MNF Club)
MNF Club
mnfclub.com
---
What does MNF stand for? Meet 'n' Fuck, of course! Or potentially MEAT 'n' Fuck – I'm not entirely sure – but both appear to be suitable to the title. Anyway, I'll stop rambling about nonsense now and tell you what you need to know: this is an adult game site that is 100% free to play and essentially functions as an MMO sex game where you meet others, talk about sex and ultimately, use your sprites to do naughty things while you watch. Have you ever played games like Dead or Alive and felt like it could be more sex-focused? Well then I highly recommend you pay a visit to MNF Club!
Note that you will need to create an account in order to play, but you can streamline the process by logging in with Facebook (risky activity of the day, to say the very least). The design of the game is great and when I tried it out, there were a few dozen people online looking for fun. What's interesting is that around 30% of them were women – I was expecting the numbers to be a hell of a lot lower than that! There are a few screenshots on the web to showcase this game and yeah, I'm pretty confident it's what ya'll will want to check out in the adult games niche.
Review Pros
Great design
Still has players
Review Cons
Need an account
Premium features
Tap Here to Visit Website!
XXX Porn Games Similar To MNF Club