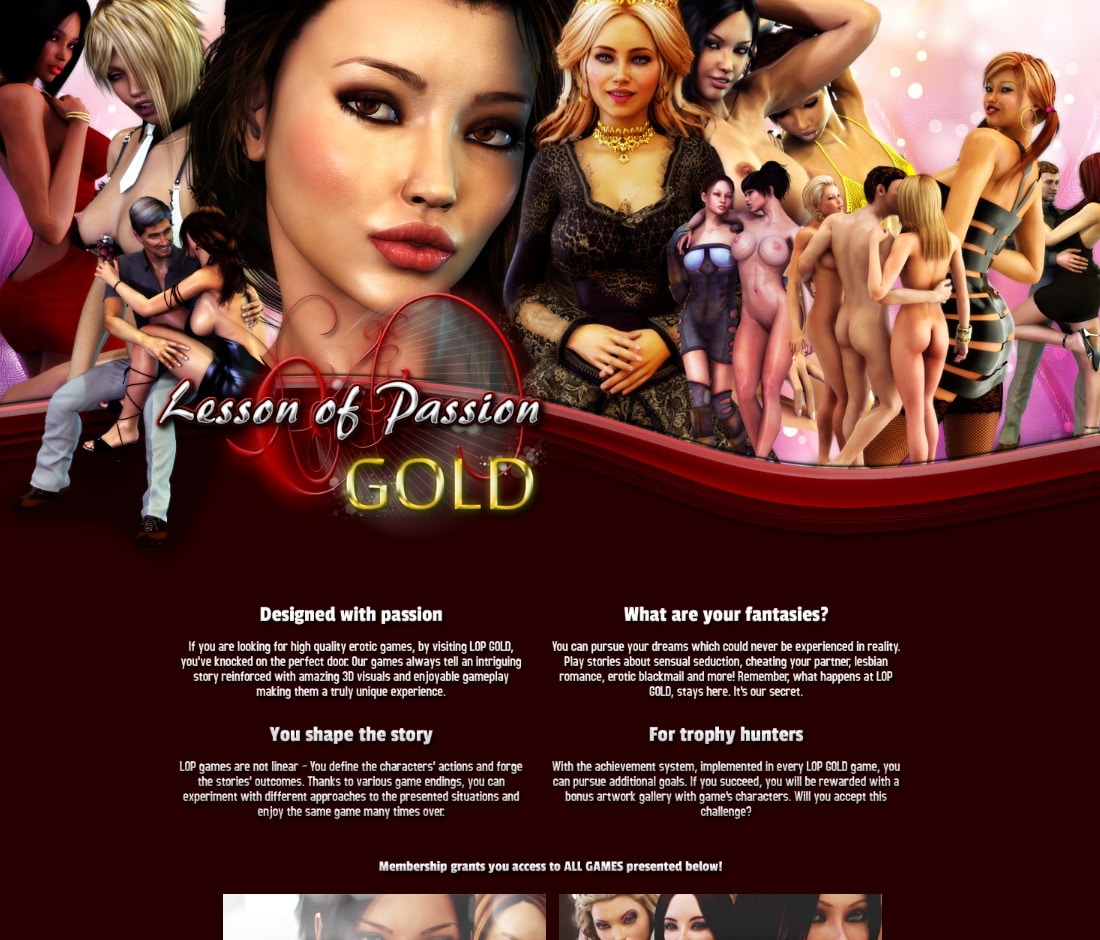 Click Here To Visit (Lesson Of Passion)
Lesson Of Passion
lopgold.com
---
While doing research on adult games, I soon learned that Lesson of Passion Gold was pretty much the gold standard (pun intended) of online erotic games. It has an incredibly sexy game collection, the ability for you to hunt achievements and yeah – all games are provided to you for one single price. Oh, I know that you think that paying for games is something for suckers, but believe me: once you get inside LOP Gold, you're going to realize that this is worth every single dollar. Their collection of realistic porn games is literally out of this world – visit the tour and see for yourself!
Titles produced by the team at Lessons of Passion include Seducing the Throne, City of Love, Story of Didi and Trip to Paradise. The huge range of titles is pretty incredible and you can click on all of the titles from the homepage to learn a little bit more about them. It's clear to me that Lesson of Passion uses a fantastic engine to render all of the action and the animation is as pretty much close to life as it gets for porn games. I'm sold that this is a fantastic place for adult games: check it out!
Review Pros
Lots of games
Great 3D renders
Tap Here to Visit Website!
XXX Porn Games Similar To Lesson Of Passion