Kayla Marie'S PROFILE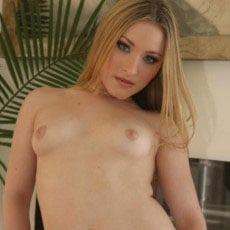 Kayla Marie
pornstar details
Date of Birth: 25/09/1984
Ethnicity: White
Height: 157cm
Eye Color:
Hair Color: Brunette
Kayla Marie is a cute blonde who has had lots of fun making hardcore fucking movies in the porn industry. She started fresh at 19 years old, in the college age cutie category. At first Kayla mostly performed in lesbian or guy on girl pussy fucking videos, but a few years after her entry into the fuck biz, Kayla Marie did her first anal on screen, and she loved it! Opening up her back door led Ms. Marie to a lot of other sexy opportunities. In 2008 Kayla Marie took a break from porn because she got pregnant, however she did shoot a few porn movies while she was preggers! It's clear Kayla is a slut can't stay away from nasty sex for too long.
Kayla's body was built for hardcore fucking. Ms. Marie has pert 34B breasts, a slender 26 inch waist and a nice 34 inch ass. Kayla Marie also has beautiful blue eyes that could melt a man's heart, and/or give him a huge boner. Kayla has gone by many different porn monikers throughout her nearly 10 years in adult entertainment, including Mayla Marie, Kaila Marie, Kyla Marie, Kylie Marie, Kylamarie and just Kayla. Perhaps she was experimenting with different identities until she found the perfect whore's name for her porn identity: Kayla Marie.
Now that Kayla Marie has MILF status, she can rightfully star in MILF and cougar movies. There is one you can see right here on Mr. Porn Geek and it's called MILF Hookers, which is a pretty good description for Kayla. In it, Kayla talks to a guy outside and fucks him by the pool. She doesn't care that her pussy is getting pounded outside in broad daylight, in the film, all she cares about is getting fucked and pleasing her man. Another one of Kayla Marie's specialities is interracial fucking. Black guys just can't resist Kayla's cute figure, and Kayla loves big black cocks fucking her pussy at any time of day or night. Watch Blonde Eye for the Black Guy on Mr. Porn Geek which stars Kayla in a scene with a hot ebony man getting fucked by his large licorice dong.
MORE PORNSTARS YOUR MIGHT LIKE
BACK TO PORNSTARS