Alicia Angel'S PROFILE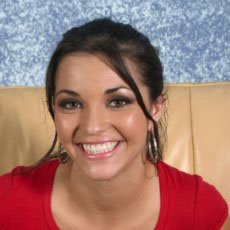 Alicia Angel
pornstar details
Date of Birth: 12/01/1984
Ethnicity: White
Height: 165cm
Eye Color: Brown
Hair Color: Brunette
Alicia Angel is one of the rare pornstars that is just a truly depraved slut. In an interview, Alicia was asked what she would be doing if she wasn't doing porn and getting paid to fuck. She replied that she would probably be fucking off-camera for free! Ms. Angel just simply loves dirty, nasty sex. Alicia, who has been called Alishia Angel, Alicia or Alisha Angel throughout her suck and fuck career, is a rare beauty of both Latin and Egyptian heritage.
How Alicia got into the porn business is a really interesting story. When Ms. Angel was 21, she was married and her and her husband loved the swinging lifestyle, but something was still missing. The couple decided that Alicia would do porn and her husband would manage every detail of her career. That way they could live out their exhibitionist and voyeuristic fantasies and meet other daring sexual couples too! Alicia Angel was kind of made for porn. She has always been very sexual, and at the age of 18 Alicia used to give guys blowjobs for fun, and has always masturbated a lot more than the average woman.
Alicia is well known for doing some extreme acts in porn videos. Ms. Angel loves to get double penetration in her porn scenes. One cock in her pussy is just not enough, Alicia needs one filling her ass too in order to feel completely used and get off even harder. She also loves performing in ass to mouth scenes in which she cleans off a dick that was just inside of her tight ass. Perhaps Alicia's favorite type of porn to shoot is a good gangbang scene, either ones where her pussy gets pummeled by more than a few hard cocks, or ones where her and some girlfriends dominate a submissive guy with their strap on cocks. Whatever the porn movie that Alicia Angel is in, you can be sure it will be hot and extreme, so catch Alicia Angel on PornHub Now!
MORE PORNSTARS YOUR MIGHT LIKE
BACK TO PORNSTARS