Tiana Lynn'S PROFILE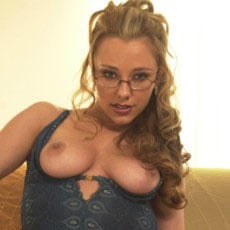 Tiana Lynn
pornstar details
Date of Birth: 1/09/1983
Ethnicity: White
Height: 157cm
Eye Color: Blue
Hair Color: Auburn
Tiana Lynn is a petite pornstar from the Tucson, Arizona area. The details on her body include measurements of 34C-26-32 and a height of only 5 feet 2 inches. Add to that her feather weight of only 114 pounds and you start to get a picture of a small but powerful sexual diva. Usually her hair is worn blonde but she has been known to dye it red on occasion. She has both of her nipples pierced and also has a piercing to her navel, but she doesn't have any tattoos on her body. Interestingly, she claims that she is a born again Christian although she has no problem doing porn for a living and doesn't consider it a problem like some others might.
Her career as a famous pornstar kicked off in the year 2003 and soon landed her name on many producers desks. A great performer, she is clearly getting off for real in her scenes and even squirts from her pussy at times uncontrollably. During her career she was always exploring her own sexuality and whatever her limits might be. Later she took a position with porn production house and studio Elegant Angel. The opportunity was too good to pass up and she was allowed to continue working and exploring her own body as much as she wanted.
Before she retired from performing in 2007, Tiana Lynn worked in more than 196 titles. Fans of petite blondes who can squirt would love for her to make a comeback but as the years go by it becomes less and less likely. Luckily for all of us she left behind a lot of great scenes.
MORE PORNSTARS YOUR MIGHT LIKE
BACK TO PORNSTARS