Daphne Rosen'S PROFILE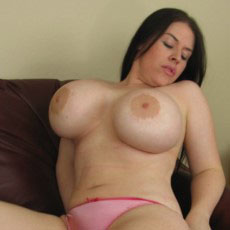 Daphne Rosen
pornstar details
Date of Birth: 9/06/1982
Ethnicity: White
Height: 160cm
Eye Color: Blue
Hair Color: Blonde
Daphne Rosen is a beautiful Israeli girl who was raised in the Jewish religion. Even though she was born in Israel, Daphne was raised in Boston, Massachusetts. When she turned 18, Daphne started looking for an outlet for her kinky BDSM fantasies, so she started modeling for bondage photographers and small time BDSM porn producers. Being sexually adventurous, Daphne realized fucking in front of the camera was definitely the job for her and moved to Los Angeles by the time she was 21 to pursue porn as her full time career. Since then, Ms. Rosen has appeared, fucking and sucking, in more than 200 American and European porn productions.
Daphne is one of the lucky women in porn who have the full support of their families. Daphne's mom believes that taking control of your sexuality is a form of feminine empowerment and that sex is a truly beautiful thing. Clearly, Daphne agrees! She is also a very smart woman, who is pursuing a MA in Psychology, and hopes to get a PhD as well.
On Mr. Porn Geek this intelligent woman can be seen getting her brains fucked out in movies like Wild Things on the Run 2, by Coast to Coast. This movie was shot before Daphne got her huge breast implants, so her knockers are large, but not the enormous globes you may have seen elsewhere. Daphne Rosen plays a girl who's trying to get away…and fuck everything in her path.
Porn has allowed Daphne Rosen to discover so much about her own sexuality in a safe environment. Daphne has discovered that she is a squirter through making porn scenes. She had always felt a strange sensation upon orgasming, but never let the liquid flow! Once she realized what it was, she let it out and become a squirting sensation. Now Daphne enjoys performing in squirting videos, along with double penetration porn, and lesbian sex movies, some of which you can see right here, instantly and on-demand on Mr. Porn Geek!
MORE PORNSTARS YOUR MIGHT LIKE
BACK TO PORNSTARS