Tanner Mayes'S PROFILE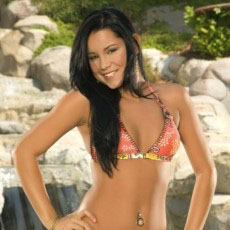 Tanner Mayes
pornstar details
Date of Birth: 31/05/1989
Ethnicity: White
Height: 160cm
Eye Color: Brown
Hair Color: Black
Tanner Mayes is a cute brunette porn star who was born in Michigan in 1989 and is of unique Costa Rican heritage. Her tattoos help us to understand her personality. On her hip, she has the phrase 'Just Love Me.' She says it's because she doesn't like inviting drama or dramatic people into her life, and just wants to love and be loved. She also has many Chinese symbols all over her body standing for things like 'Dangerous,' 'Humble,' and 'Faith.'
Besides fucking on film, Tanner loves fashion. She takes after many mainstream celebrities and only wears an outfit once or twice before chucking it or donating it. That's why she has to keep making porn, to support her expensive fashionista habits. She says she also admires Miley Cyrus because she thinks she is a great girl who also has a good sense of fashion.
Tanner Mayes has an interesting history when it comes to sex. In her home, growing up, sex was never talked about. It was a very taboo subject. So, at first she had to keep her sex life a secret from her friends and family, but once she started fucking on camera, that was a bit more difficult. Tanner's personality traits helped her exceed in the adult industry. She says she's the kind of girl who always does well at what she puts her mind to, and can be kind of stubborn because of this. She became a porn starlet right when she turned 18 in order to reach her goal of becoming internationally famous.
She found out about the industry through a friend, Missy Mae, who was also a performer. Tanner got in with a porn agency, first in Florida, before moving to Los Angeles, porno capital of the world, and making a commitment to porn success. Her drive is apparent. The girl has been nominated for 5 AVN awards, and even one the people's choice award for Best New Starlet in 2010 at the XBIZ awards. That one is extra special since the fans vote to choose that one, showing that Tanner is truly adored for her fucking and sucking work.
There is one thing that's a bit confusing about Tanner Mayes though. She claims to not be bisexual, though if she thinks about women, she comes faster. In addition, she does love to have rough lesbian sex on camera, but says she would never date a woman in her personal life. Whatever her feelings about lesbian sex are, it's a treat to see her engaging in girl on girl action, or getting pounded by a big cock in a porn movie.
MORE PORNSTARS YOUR MIGHT LIKE
BACK TO PORNSTARS