Get This Discount Deal
Free Hentai Passport (Save $39.95)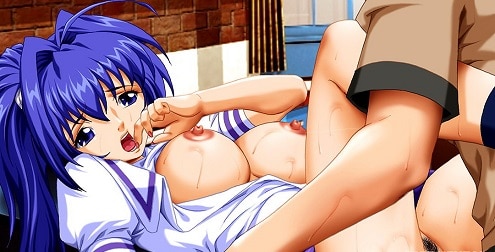 Free Hentai Passport Features
7,000+ videos
Daily updates
Exclusive hentai videos
18 bonus sites
No download limits
Coupon discount deal
All the hentai you could want under one roof - that's the aim of the game at Free Hentai Passport, the Internet's premiere source of anime porn that beats the competition out of the water. Offering a great range of content in their archive alongside daily updates, unlimited downloads and a hell of lot more, lovers of Japanese porn will love the full-length videos hosted here for your exclusive viewing pleasure. Make no mistake about it, this is one of the hottest deals around for those that want to get their hands on premium hentai at a competitive price!
Free Hentai Passport Discount
- Full Detailed Review by Mr. Porn Geek
About Free Hentai Passport

Free Hentai Passport is an immense collection of the top hentai porn movies, including hentai image galleries, manga porn comics, and high-quality porn films. The quality of the movies here does vary, because the content here is not exclusive. It comes from different places, and each place can provide different quality hentai pics and videos. The website is easy to navigate, and there are multiple ways to stream and download porn movies you find here. There are over 15 bonus sites that are included with a membership to Free Hentai Passport, including Free Hardcore Passport and Free Anime Passport.

You will need to upgrade your membership to a VIP porn membership in order to get access to all of the content, but you can get a Free Pass with the discount that I have procured for you. The site promises daily updates and a massive quantity of porn videos for you to enjoy. Keep reading this Free Hentai Passport review to get more detailed information about what the site has to offer; there is a lot to cover.

Content Amount

When I say that this is a porn mega-site, I am not lying. This place is freaking massive. With a membership to the site, you will not only get a ton of the best anime porn, but you also get top hentai porn comics, the best hentai porn videos, and tons of sexy hentai babes featured and more. This is likely the biggest collection of hentai porn films and pictures anywhere on the Internet. With the porn deal that you get at Mr. Porn Geek, you can really enjoy the content here for free. There are thousands of movies and images on the site, featuring a wide range of porn genres like BDSM hentai porn, lesbian sex movies, double penetration porn films, female domination scenes, and a lot of the more strange fantasy role-play that is typical of hentai porn.

Video Quality

It is important to consider that porn films here come from a wide variety of places. Because of this, it is not all the same quality. There is a wide array of HD hentai porn movies on the site, and with such an extensive list of genres and a massive collection, there is a ton to squirt your load too. You can find a lot of role-play porn, age gap porn, VIP porn comics, and women that are drawn to perfection. With a ton of high-resolution hentai photos and high-quality hentai comics, you will be happy that you came.

Exclusivity

This is a collection of Japanese anime porn movies and pics that have come from all over the Internet. Most of the content here is not exclusive, but you would likely have to go to a large range of hentai sites to see even a fraction of what is offered here. There are unlimited hentai downloads available on the site, and they definitely know at Free Hentai Passport where to get the best porn to feature. There are well over 7,100 hentai porn clips and over 1,500 porn image galleries that you can get as a VIP member. As a regular member, you get less, so you will want to take advantage of the deal I have gotten you to get everything.

What You'll Get

You get a ton of anime porn clips, as well as a wide variety of bonuses, being a member of Free Hentai Passport. There are multiple streaming options, as well as numerous download options. Not only are there options available for desktops and laptops, but you can also easily stream on mobile devices. Mobile downloads are included with your membership, and you can get impressive porn photo galleries downloaded as Zip files. You also get over 15 bonus sites, including Free Lesbian Passport, Free Anal Passport, and many others.

By heading to the site from Mr. Porn Geek, you get a free pass to Free Hentai Passport. This is one of the hottest deals around and one of the best places to get premium hentai porn at the top rates available. There really are not any sites similar to Free Hentai Passport, which features an incredible range of content that keeps porn fans coming back for more.

Fine Print

You will need to enter your credit card information for age verification, and you will also want to keep in mind that there are a few pre-checked cross-sells on the join page. You will want to uncheck these pre-checked cross-sells so that you are not paying for websites you are not interested in. By all means, if you are interested in the sites you can get them there, but it is better to come on back to Mr. Porn Geek to see if the site has been reviewed. I can get you a better deal than these pre-checked cross-sell deals are.

Downsides

I honestly do love watching the best porn out there. This website offers a lot of nonexclusive porn content, which many people do see as a negative. When it comes to hentai porn, however, there is so much out there that I want to see, and I don't really care if it is nonexclusive. Just because somebody on some other site has seen the movie does not make it any less hot for me. What I get here is the highest quality hentai porn available, which other sites don't have.

Also, there is no advanced search option available at Free Hentai Passport, which is something that I am always looking for. That said, there aren't that many websites that have this option overall, and since the content is non-exclusive, it would be extremely hard to keep up with.

Conclusion

Enjoying the best hentai porn videos does not have to be a wallet-emptying experience. You can get sexy hentai vids with a free porn pass provided by Mr. Porn Geek. Take advantage of this fantastic deal, the best deal available, and you will quickly see why Free Hentai Passport is a site keeping fans around the world hard and horny. There are tons of bonus websites included with Free Hentai Passport, but keep in mind that most of these are not animated porn websites. I think this is a fantastic thing because I love porn variety. Overall, Mr. Porn Geek gives Free Hentai Passport a rating of 8.6/10. You can find the top manga, hentai porn series, and hentai porn clips here, whenever you are feeling in the mood.
CLICK HERE TO REDEEM THIS COUPON
CLICK HERE TO REDEEM
More Porn Deals & Coupons
Show Me More Porn Deals