Get This Discount Deal
Get Full Access now for FREE!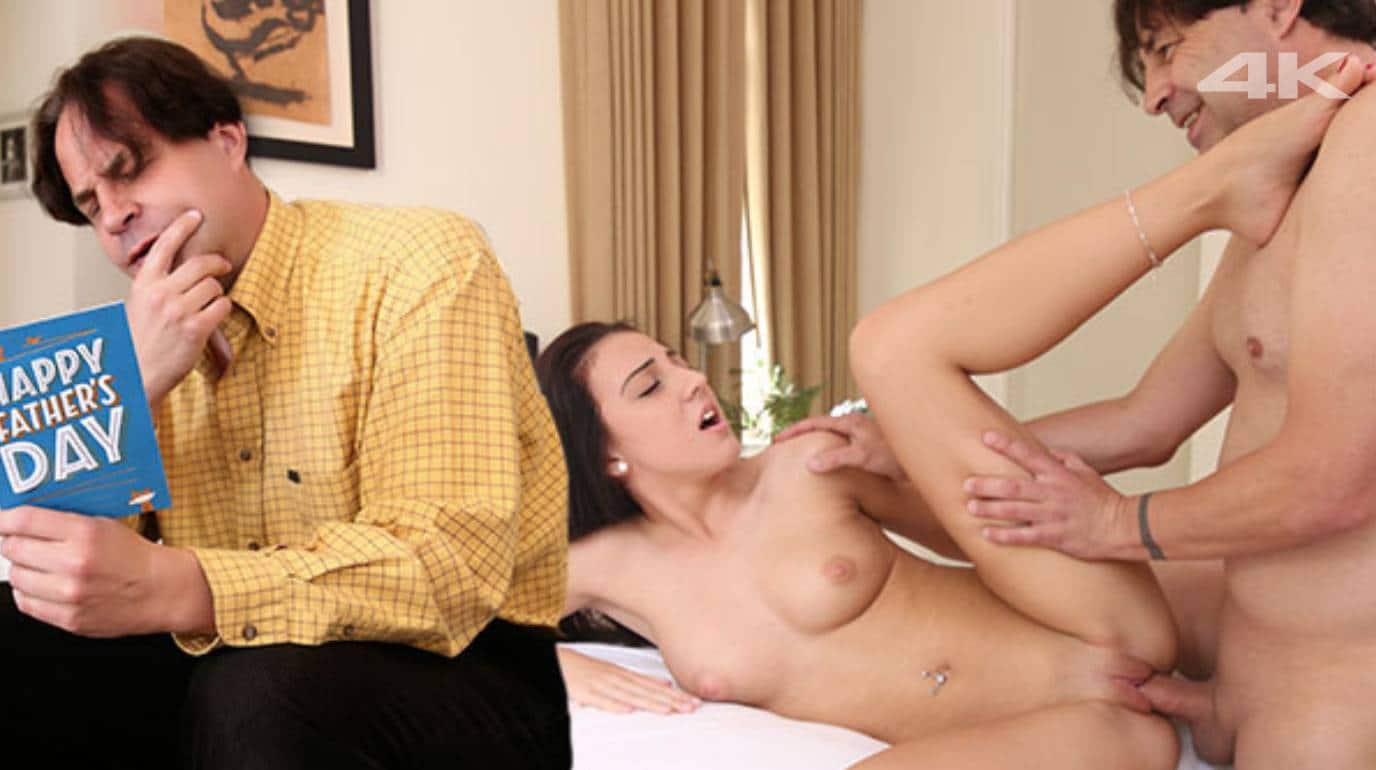 FILF Features
Tons of content
Photo galleries
Constant updates
HD quality
FREE access
Coupon Discount Deal
FILF is gaining a lot of popularity recently just because the family niche is trending hard lately. Family I'd Like to Fuck is now one of the richest niches, but you would be surprised just how few sites offer excellent original quality for this porn sub-genre. And even fewer of them offer free access to some of their material like FILF does. With more than 2,500 scenes in their library, I would say this would be a mistake missing out on.
FILF Discount
- Full Detailed Review by Mr. Porn Geek
About FILF

Incest porn, in general, has been skyrocketing in popularity, and you can bet your ass that most of wind-blowing at the backs of this specific niche lovers comes from FILF. As one of the first sites completely dedicated to family porn, FILF is definitely a place where the trends are still created and promoted. So, what exactly can you find on it? Everything related to family porn. Whether you like watching sister sucking her brother off, a mother riding her son's cock, or a father creampie-ing his hot daughter, this is the place to look for it. This is a family related porn Mecca and most of the videos are featuring world-class porn stars.

The thing about family porn is that you have to buy the premise that people you see fucking are actually related. So, this niche is as much about action as it is about the narrative. In order to really play the roles to par, FILF producers really coach their actors well. And the result is fucking awesome; great incest related content that would put a chubby in any man's cock. The secret to creating great content is in having a great production, great cast, a crew, and a platform to distribute it. FILF has got all of the mentioned elements.

So, now that the quality of the content is established, what about the platform itself? FILF uses simplistic design layout, seen on many of the modern era porn sites, that allows easy browsing, quick access to relevant categories, and basic filtering options right from the main page. This all contributes to ease of use and shifts focus from the site and the layout to video and jerking off. And ultimately, that's what a porn website should be all about. Speaking of jerking off, what is your favorite fantasy? Is it mom and son getting it on? Is it lesbian sisters having fun? Is it perhaps a stepdad pounding the living shit out of his horny stepdaughter? Or maybe grandad and granddaughter? If the answer to any of these questions is yes, then you are really in the right place.

FILF coupon will enable you to get a premium subscription at a fraction of a cost. This means you really get your money's worth in terms of long-term porn investment. Because, once you store some of these fantasies into your spank bank, you will reap the benefits for a very long time. Big names like Mia Malkova, Elsa Jean, Anya Olsen, and Leah Gotti will make sure your mind is occupied with the hottest and filthiest fantasies and perverted scenarios.

There is a good reason I gave five thumbs up to FILF in my detailed review; they simply do a great job providing amazing videos filled with steaming action and kinky story-lines. Even if you are not a fan of incest porn, these are still great fucking videos and you will have a blast exploring the debts of the perversion pool they offer.

Content Amount

FILF has more than 2,700 scenes that have been indexed so far and the fresh content keeps pouring in. Seeing as the vast majority of those are full-length scenes, there is years worth of porn currently on offer. That's quite impressive, especially if you look through the prism of excellent FILF coupon deal you are getting. Even at a much higher price, taking into account the number of incredible videos you are getting, this would be a great deal and an opportunity worth seizing.

Video Quality

FILF features fantastic content quality, both in terms of substance and presentation. Most of the videos are 1080p and you can see every single detail even during the most fierce pounding action. The production crew puts a lot of emphasis on clean and innovative shots. So that even if you stream the videos on low bandwidth, you still have a great feel for the action. Quality on mobile devices is also impeccable and I haven't encountered problems of any kind regarding video quality. So, stop worrying about it, load up a scene, grab your cock and start tugging.

Exclusivity

Although, you might find snippets and short previews of their videos on other sites, full-length videos found on FILF and exclusive to their platform. Many sites use FILF snippets to attract viewers. This is sort of a recognition from other sites regarding content quality and exclusivity. Full-length videos really do make a difference in terms of masturbation session quality and the narrative quality. Producers try hard to create that family storyline and if someone simply skips over it, it's hard for them to get into the flow of the story. And amazing storytelling is exclusive to FILF.

What You'll Get

FILF is running a free account scheme of promotion, where they allow you have a peek into the world of perversion featured on their site. This is a great deal for any porn lover because it's free content and even if it's for a limited time, or a limited amount, who cares? Free porn is free porn, and when it comes so nicely packaged and served, you don't really have the luxury to miss out on an opportunity such as this one. Even if you opt out for a full premium subscription, you are still getting a lot in return. Close to 3,000 scenes, countless galleries filled with filthy babes, excellent video quality, ease of access, and above all, absolutely amazing action. This method of promotion is proving to be one of the most popular for most users and I have been using it on FILF for a while now. If you value my judgment, you really should look at this site, even if your thing is not incest and step-siblings porn. Tremendous value for both free and premium users. Let me finish up with this; getting a premium subscription on FILF is one of the soundest investments you can ever make.

Fine Print

In terms of special terms and conditions, there aren't many surprises here. It's pretty much a standard end user license agreement (EULA) and the usual warning not to re-distribute their content. The free account scheme is also mapped out according to the industry standards and premium subscribers have all the perks other sites offer as well. Your private account details are well protected, premium users can enjoy their content without running into annoying ads and there are no hidden fees or charges associated with the free account scheme. In terms of liability, again, virtually identical to other services in the segment.

Downsides

FILF is a niche specific site and stands for "Family I'd Like to Fuck". So if you are looking for some other fantasies, this is not the place for you. All of the videos here are either incest-related or of step-siblings variety. They are also exclusively professionally produced videos, meaning that there are no amateur videos here. They may be tagged as such, but that tag regards the experience level of the actors, not the level of production and quality. So, if you are looking for real amateur incest porn, I'm afraid you won't find that here. Apart from that, there aren't any other downsides from what I can tell. Major websites like this one rarely ever present with significant downsides so it shouldn't surprise you that this one doesn't have much. Perhaps, a source cock seeing as you will increase you jerking off frequency after joining. But that's about it.

Conclusion

If incest and step-siblings related porn is your cup of tea, FILF is definitely the right place for you. Even if you just dabble in the niche just a bit, you will still get a kick out of the content available in their library. The quality is top notch, both in terms of video quality and the action quality portrayed in the videos. The site is well-designed and it allows you seamless experience and doesn't hinder the enjoyment. With great promotional schemes, FILF free account offer, and lots of other cool features, this really is one of the highest recommended sites I have ever had the chance of reviewing. An offer like this one, at these prices, with these promotional features, it's a rare opportunity that should be taken advantage off. So just like a father grabs his daughter and shoves his cock deep inside her, grab your cock and start tugging.
CLICK HERE TO REDEEM THIS COUPON
CLICK HERE TO REDEEM
More Porn Deals & Coupons
Show Me More Porn Deals