Melissa Lauren'S PROFILE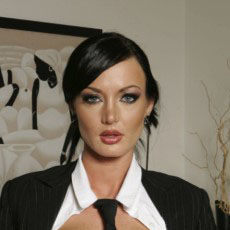 Melissa Lauren
pornstar details
Date of Birth: 16/10/1984
Ethnicity: White
Height: 165cm
Eye Color:
Hair Color: Black
Melissa Lauren is a multi-talented pornstar. Yes, Melissa fucks in hardcore movies, but she also directs some super slutty fuck videos herself. Melissa Lauren is also an accomplished chef, having worked as a pastry chef at an exclusive restaurant in Paris before her porn career, attending a prestigious cooking school for 3 years prior to that. Ms. Lauren has always loved anal fucking and rough sex, so getting into the porn industry wasn't a big leap for her. Melissa started in the fuck business around age 19 in 2003. She loves the porn industry first for the money, but also because she's truly a slut and loves to share her sexual inclinations with her fans. Melissa Lauren considers herself to be an exhibitionist, and gets off on knowing that you are watching her XXX fucking scenes.
Melissa Lauren loves anal sex so much that she was featured in Bang My Ass 4 and Bang My Ass 5 by Vixen Pictures, both of which you can see on Mr. Porn Geek. In these anal sex movies, Melissa gets pounded in her tight ass by guys with big dicks. She massages their cocks with her anus until they can't hold in their big loads, and the guys jizz all over her. Melissa Lauren loves cumshots whether they are in her throat, in swallowing porn, or in her pussy or asshole in creampie sex movies. Melissa is a hot girl with a high sex drive and some of her favorite smut to make includes fetish and BDSM scenes, interracial porn where Melissa fucks a black guy with a big cock, and ass to mouth facial cumshots.
In 2006 Melissa Lauren decided she would stick strictly to pussy licking and strap-on fucking with other hot girls on camera, and no longer performs in hardcore sex scenes. That's okay with us since Melissa looks hot whether she's getting fucked by a guy or fucking a girl! Melissa broke her girls-only vow in 2007 to shoot a huge gangbang scene. Shortly after, Ms. Lauren decided to try her hand at directing a porno. Having starred in over 450 pornos, Melissa has the experience to make a good fuck film. Since then, she has directed more than 17 smutty productions!
MORE PORNSTARS YOUR MIGHT LIKE
BACK TO PORNSTARS