Cindy Crawford'S PROFILE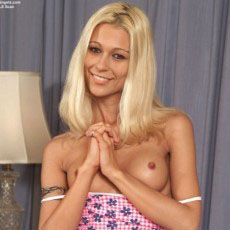 Cindy Crawford
pornstar details
Date of Birth: 6/12/1980
Ethnicity: White
Height: 163cm
Eye Color: Brunette
Hair Color: Brunette
Cindy Crawford is an American pornstar from Las Vegas, Nevada. While as a half-Native American, half Caucasian, her natural hair color is dark brunette, she most commonly appears with blonde hair, set off by her beautiful green eyes. Standing at 5 foot 4 inches, and reportedly weighing only 94 pounds, she strikes an enchanting figure, with measurements of 33C-25-33, all 100% natural and achieved without breast implants. A fan of body modification, Cindy has several piercings in addition to her ears, including a piercing of her tongue, right nostril, her navel and her clit hood. Tattoos include Japanese characters in her right and left wrists, and around her left ankle, an angel with script on her right ankle, a recalling girl on the outside of her left ankle, a girl in high heels on her back, more girls on her upper left arm and finally a crucifix on her right bicep.
Given her name, which is shared with a famous supermodel and actress, it's not unreasonable to wonder how she's getting away with using it as her 'porn name.' The short answer is, she's not. As her career started to take off, she was sued by the more famous holder of the Cindy Crawford name, and in court it was shown that unlike so many pornstars, Ms. Crawford is using her real name, given to her at birth, and therefore her use of the famous moniker was not actionable. With the more famous Cindy appearing in Playboy Magazine twice, one wonders if she simply feared competition. Given her incredibly famous name, it's not surprising that she isn't listed with very many alternate aliases, though this being porn, there are a few, including Cindy, Cindi Crawford, and Andi.
Prior to entering porn, Cindy was a hostess in a Las Vegas Casino and then a dancer at a strip club. It was while she was on her way home from a club that she had a chance encounter that changed the course of her life. It was late at night when a man in another car was eyeing her, and flirting with her. Intrigued, Cindy motioned for him to pull over, and when they were stationary, talked with him. Asking what he did for a living, he replied that he made movies. She asked, 'It's not porn, is it?' and he smiled and said, 'actually it is.' Cindy, sensing destiny calling told him, 'If you get me cast in a porn movie, I'll fuck you.' He did, and she did.
Her porn career started in 2002 while she was around 22 years old, and she quickly made a name for herself, taking on hardcore gangbang, anal, double penetration and interracial sex roles, establishing herself as a force to be reckoned with. She also made a few foot fetish videos.
Parlaying her fame as a pornstar, Cindy, returned to gentlemen's clubs, now as a big name featured performer, touring North America and getting big money as well as giving her the opportunity to connect with her fans. Which provided her with a second, lucrative income stream that fit in around her prolific film career, which has seen her credited in over 440 films, including directing one production. If you want to see Cindy Crawford's hottest porn performances you've come to the right place, Mr. Porn Geek. We have a curated collection of Cindy's most exciting scenes on have for you to view instantly and on demand, anytime you'd like to watch this sexy siren.
MORE PORNSTARS YOUR MIGHT LIKE
BACK TO PORNSTARS