Ava Devine'S PROFILE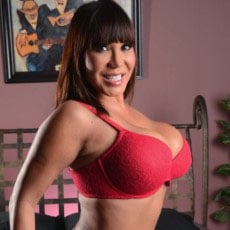 Ava Devine
pornstar details
Date of Birth: 22/01/1974
Ethnicity: Latina
Height: 163cm
Eye Color: Brown
Hair Color: Black
Miss Ava Devine is a pornstar who was born in Long Island, New York with a mix of Chinese and Italian ethnicity. While not too much about her early life is known, she did start working at strip clubs when she was eighteen years old. According to published reports about those early days, she reportedly said that she would work the club and then fuck guys in the VIP room afterwards. Once she had grown tired of that, she began working directly as an escort on Eros (read my review here). When a client told her one night that he was going to Las Vegas to meet a pornstar, Ava wondered if it was time for her to make a few films too. That is exactly what she ended up doing and she knew instantly that it was the right decision. While she still worked for a few escort sites, she eventually made a complete switch to adult entertainment videos.
One of the things that makes Miss Devine stand apart from the crowd is her dirty talking spirit. When she is having sex she loves to talk dirty and fans can't get enough of it. The other thing is her very voluptuous body proportions. Her natural tits were very large already and then she had implants at one time that made her a double G cup size. Some fans really loved them but others were happier when a while later she had them reduced back down to a double D. In fact when she left the business for a while to have that done, there were some who thought that she had retired for good. Being multi-ethnic has allowed her to work in all of the standard hardcore niches as well as in the Asian category specifically. Many of her scenes are anal fuck sessions with a facial cumshot ending and that's exactly how she likes it. When asked what kind of guy she likes, she replies that she doesn't have a specific type, but only wants him to have a hard cock.
Ava Devine has been performing in hardcore porn movies since about 2003 and so far has appeared in more than 357 titles. She won the 2005 Best Oral Sex Scene award from AVN for her performance in the film "Cum Swallowing Whores 2" which was released in 2004. She is open to almost any kind of sex and has appeared in genres including interracial, anal, double penetration, rough sex and many others that most pornstars shy away from. People she works with always seem to share the opinion that she is one of the easiest people to get along with and it's no wonder with her background and experience. See all of her great scenes that are here on Ava Devine's website so you can get to know this sex star for yourself.
MORE PORNSTARS YOUR MIGHT LIKE
BACK TO PORNSTARS