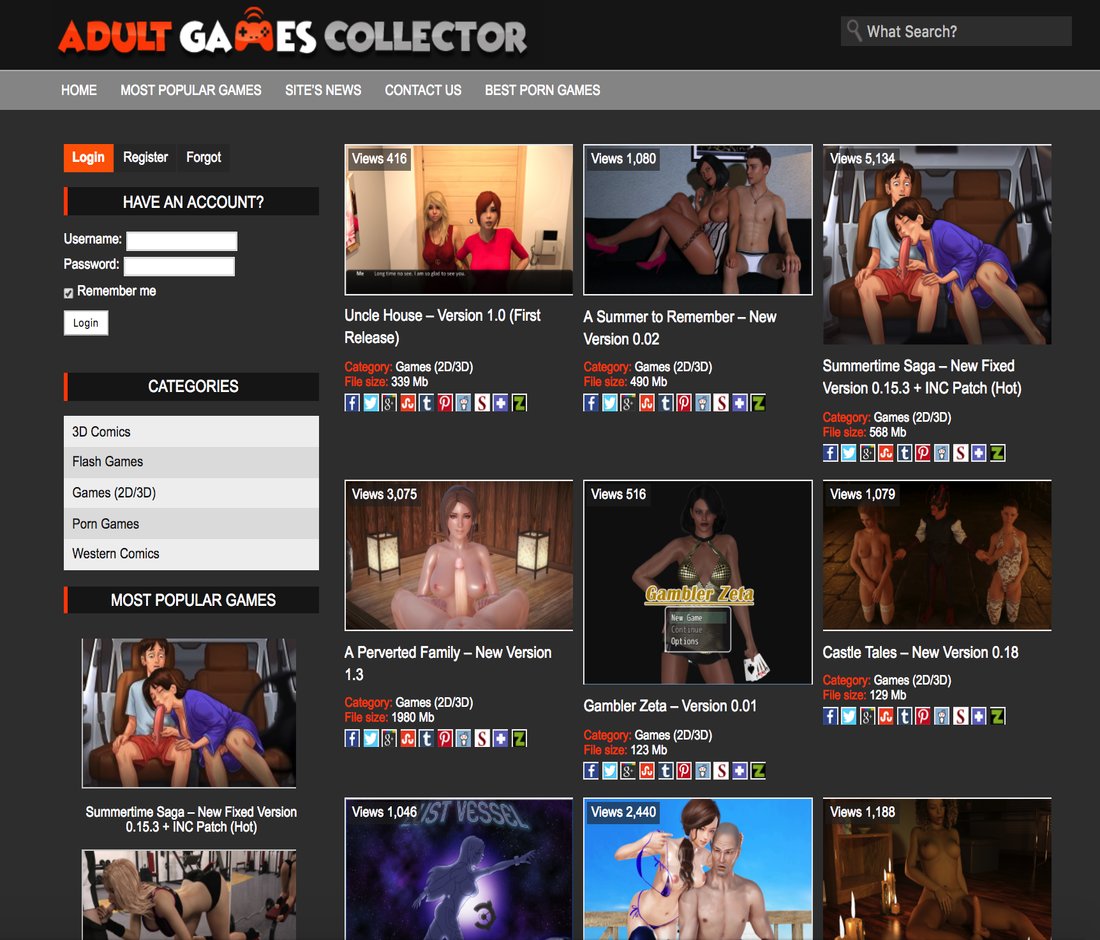 Click Here To Visit (AdultGamesCollector)
AdultGamesCollector
adultgamescollector.com
---
Love adult games? Of course you do, and you know that Mr. Porn Geek has you covered when it comes to something fun to play. Today's review is of adultgamescollector.com and man, am I happy to be able to play games all day today! Okay, so maybe I'll only have 15 minutes to enjoy these great titles, but it's better than nothing. Let's start off and talk a little about the games you'll get: right now, the categories offered include 3D Comics,flash games, Western comics, and a few others. It's nice that this place doesn't just focus on dating simulators and nothing else.
Titles of the adult games here include Namijr – Detention, Belf and the Old Gods, Princess Zelda and Mynxie and the Grinch. I urge you to head on over to Belf and the Old Gods before anything else. This game is great! I think it's best if you play yourself instead of me telling you the ending. Anyway guys, be sure to visit adultgamescollector.com if you want exactly that: Porn games!
Review Pros
Easy to use interface
Cool logo
Tap Here to Visit Website!
XXX Porn Games Similar To AdultGamesCollector