Phoenix Marie'S PROFILE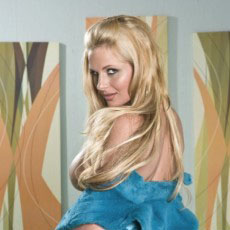 Phoenix Marie
pornstar details
Date of Birth: 21/09/1981
Ethnicity: White
Height: 175cm
Eye Color: Blue
Hair Color: Brunette
The sexy girl with the piercing blue eyes is pornstar Phoenix Marie and she was born in Golden Valley, Arizona. With her Italian heritage comes her love of sex and food and she makes no apologies for it. She doesn't have any body piercings other than to her ears, but she does have a tattoo on the right side of her bikini area. It's been reported that she chose the name Phoenix after the city of the same name located near her hometown in Arizona. Describing herself as a brainy and shy person while she was growing up, she always had interests similar to what the guys had. Working on cars, riding Harley's and going dirt biking in the desert were all things that she loved to do. Although she didn't have a lot of extra time on her hands with all that going on, she still managed to start dating and she developed a real interest in sex and porn as well.
While Ms. Marie never set out to have a career in porn movies, it all fell into place in 2006. Out with a few of her girlfriends at local clubs, she was approached one evening by the bouncer who asked her if she would consider working in porn movies. She had already made a few friends in Los Angeles so was familiar with the industry in a rudimentary way. After she made a few telephone calls to a talent agent it was all set to go and she was on the set shortly afterwards making her first hardcore scene. At the time she was already in her mid twenties which is considered a late start for most girls. However it allowed her to bring a more matured and seasoned sexual style to her work and porn fans immediately recognized and appreciated it.
Phoenix Marie has performed in more than 500 films during her career which is still going as of this writing. Her work also includes a lot of photo-shoots and in November of 2010 she was named Penthouse Pet of the Month. Her success has brought on even more success and for a small town girl who loved building cars and riding dirt bikes, it's no doubt a big surprise to people who have known her for a long time. The best scenes she ever performed in are here at Mr. Porn Geek for your enjoyment. Be sure to tell your friends where you found them and watch for more scenes to be added as they become available.
MORE PORNSTARS YOUR MIGHT LIKE
BACK TO PORNSTARS