Obsession'S PROFILE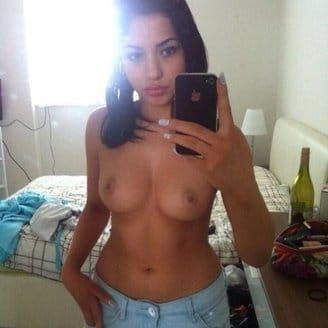 Obsession
pornstar details
Date of Birth: 1/01/1976
Ethnicity: Ebony
Height: 160cm
Eye Color: Brown
Hair Color: Black
The mixed black and white pornstar called Obsession has been working in the business since approximately 1995. She was born in Portland, Oregon and migrated south to California when she was still attending school. Her father is a black man and her mother is a Caucasian woman for the curious minded. When she began working in the adult entertainment industry, Obsession says that she began doing print work and primarily hardcore still photos. After a few such sessions she actually wasn't too comfortable in the business so she gave it up temporarily. This would become a kind of running theme for her career as she would occasionally stop and then return for more after a while. When she initially came back, she signed with an agency and after their first photo-shoot the photographer asked her if she would be interested in doing a video. She eventually agreed to do it and her first partner was Mr. Marcus who fucked her in the ass.
From that first video scene she progressed to do more of them and she says that the scene opened her mind and her eyes to a lot of new possibilities in porn. After a second short break until 1997, she came back and signed with some other movie companies and attended her first awards show too. Getting to be on stage with other black talent made her feel really good and this was when someone said that she was like "a black Jenna Jameson" because of her good self-promotion. Her popularity continued to rise as she did more and more magazine shoots and videos too. It would still be some time before social media was invented so a lot of the work she did was exhausting but it served to get her name out there among the fans and porn producers at the same time. It was scenes filmed around this time that got her named as the originator of spitting porn. She did a scene with Rodney Moore where she drooled a lot on his dick and then spit all over it at the end of the scene.
Obsession has performed in more than 300 porn movies during her career. While a good many of her early works were prior to the days of high definition and instant web streaming, they remain among the best porn of all time. Great early scenes from hardcore black performers are rare enough but she is one of the best. Mr. Porn Geek has many of her scenes and as more get released they will add them to the existing archive.
MORE PORNSTARS YOUR MIGHT LIKE
BACK TO PORNSTARS