Haley Paige'S PROFILE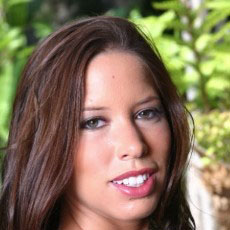 Haley Paige
pornstar details
Date of Birth: 30/12/1981
Ethnicity: Latina
Height: 165cm
Eye Color: ??????
Hair Color: Brunette
Haley Paige is a Mexican stunner who will turn you on with her mischievous look and enthusiasm for anything having to with dirty fucking on camera. Throughout her long porn career, Ms. Paige has gone by many names including Hayley Paige, Haley Hunter, Haley Jay, Hailey Paige, Hailey Page, Haley Page, Hailey P or just Haley. Haley has not only starred in hardcore fuck films during her career, but she has also helmed the director's chair. In interviews, Ms. Paige has said it is harder for female directors to get respect in the porn industry, but she thinks that all of the female performers in her movie really gave a great effort because they wanted to help Hailey succeed.
Haley doesn't just enjoy cocks, as she is also a completely bisexual slut who loves to lick a pussy or get fucked by a strap on dildo, and has a long list of lesbian porn movies from her career. Her body is equally enjoyed by men and women, with its juicy, natural 34C tits, 25 inch waist and 32 inch ass. Haley Paige is 5 feet 5 inches tall and weighs 110 pounds. She has the perfect proportions for a hardcore pornstar, and her long brown hair and sparkling hazel eyes just add to her appeal.
Haley Paige can be seen on Mr. Porn Geek in a sexy movie simply called Cheeks 14, which was made by Coast to Coast. The movie is all about anything having to do with an ass, including jiggling butt cheeks and of course, anal sex. Haley loves anal sex, but later in her career, told one interviewer that she would no longer be getting fucked in the ass on camera. Ms. Paige did speak of adding it back into her porn repertoire later on, once it would have a big impact on her hardcore fucking career. It's ok, since Haley Paige is such a hottie that just seeing her get pussy fucked or give one of her expert blowjobs will be enough to make you pop your load!
MORE PORNSTARS YOUR MIGHT LIKE
BACK TO PORNSTARS