Cytheria'S PROFILE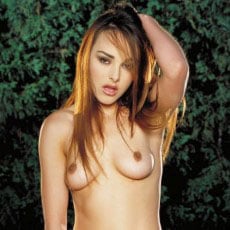 Cytheria
pornstar details
Date of Birth: 27/09/1981
Ethnicity: White
Height: 160cm
Eye Color: Brown
Hair Color: Brunette
The pornstar known as Cytheria was born in Salt Lake City, Utah and she is Caucasian with some Latin heritage. While she has worn her hair red and even towards blonde from time to time, she is mostly a raven haired girl. She has only one tattoo which is a butterfly design right in the middle of her upper back. Her tongue, navel and clit hood all have piercings and she had her natural B cup breasts enlarged to a C cup about 6 years into her career. Her stage name means goddess of love and beauty which is why she chose it. She was a self-described dork during her school years and didn't really get along with many people and even her mother allegedly referred to her as a bit of a misfit. When her mother married her step-father she had an instantly larger family including siblings who helped her to defend her against the bullies at school. Her confidence was so high that she even became a cheerleader and dated popular guys.
Once she was done with school she began looking online and wound up starting her own social media group where she posted naked pictures of herself. An adult talent company contacted her through the web page and asked if she would consider working in porn movies. Having no idea about it she was reluctant but interested. When they invited her to attend a naked bowling event, she thought it would be fun and in a public place so decided to attend. While she was there she realized that she was getting along great with everyone and became eager to launch a career in porn movies. During some of her first scenes they noticed that she was a natural born squirter and she was dubbed "Squirtwoman" by the crew. Another of her skills is sucking dick deep down her throat and she absolutely loves getting facial cumshots in her scenes.
Cytheria has more than 24,500 followers on her official Twitter page and she posts nearly every day about something that's going on in her career and personal life. Her porn career is still active and she has performed in more than 410 movies as of this date. Her petite build and bigger than life performances help keep her in the public eye and Mr. Porn Geek keeps a supply of her best scenes on hand for easy viewing at all times. Check out this great girl and you'll see why she is so popular.
MORE PORNSTARS YOUR MIGHT LIKE
BACK TO PORNSTARS