Courtney Cummz'S PROFILE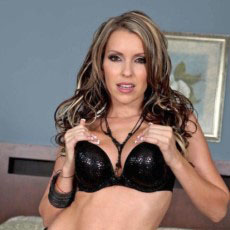 Courtney Cummz
pornstar details
Date of Birth: 4/12/1981
Ethnicity: White
Height: 168cm
Eye Color: Brown
Hair Color: Blonde
Courtney Cummz was born in Shepherdstown, West Virginia and lived there for most of her life. She is a Sagittarius and has a lot of the typical qualities one might expect from a person born under that sign. This blonde haired girl loves body art and has several tattoos all over her body. In addition she has her left nostril, both nipples, navel and clit hood pierced. She had her natural B cup breasts increased to a full double D size late in 2008 which was a few years into her career. Before becoming a famous pornstar, Miss Cummz worked in her hometown as a waitress and then made the move to Florida where she attended college. Studying fashion design and marketing at the time, she was also working part time at a nudist resort as a topless waitress. Her own love of being naked was kindled in her and she found that she had no problem making the transition to nude model and eventual pornstar.
Her career in movies got off to a fast start and kept a fast pace throughout her earliest years. It's been reported that she would perform in about 30 scenes per month which is a blistering pace for anyone. Usually a performer will need a couple of days off to regain strength and to avoid getting too sore, but Courtney felt no need for such things and kept up that pace. As she worked in different niches, she was always wanting to explore and expand even further. Seeing the adult film business as a chance to explore her own sexuality was another motivating factor for her. She was never shy or embarrassed about what she was doing for a living either and reportedly neither was her family. Apparently they sent her a care package full of dominatrix outfits and other things and no doubt she was thrilled to have such support from her loved ones.
Courtney Cummz began directing movies in 2006 and has 21 directors credits in addition to her more than 360 performer credits. She works in every genre from lesbian, interracial, anal, double penetrations / group sex and many others. An adventurous lover is who she wants to hook up with and nothing is off the table with her. All of the best work she ever did is here at Mr. Porn Geek with more added as they hit the market and become available. Be sure to take the time to look up your favorite scenes and tell your friends to check her out too.
MORE PORNSTARS YOUR MIGHT LIKE
BACK TO PORNSTARS