PORN BLOG - MR PORN GEEK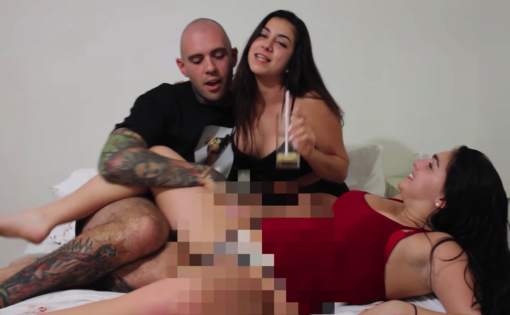 27 February 2018
If you want people to watch your YouTube video you should title it "I Let My Best Friend Have Sex with My Boyfriend," as Lena The Plug did for one of her most-viewed vlogs. More than 8 million people have tuned in so far and the great thing is that she actually delivers. It's not just a shameless clickbait title; there's a tale of a threesome to be told and you don't want to miss.Lena...
VIEW THE POST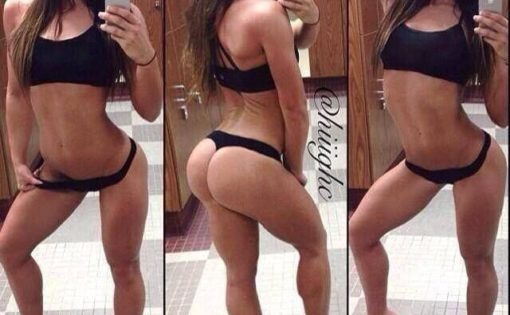 03 January 2018
With over 11 million followers on Instagram, it goes without saying that Jen Selter is one of the go-to social media sluts for dudes that like a good ass on their feed. Today, Mr. Porn Geek came across a secret video that you guys are going to absolutely love. Are you tired of seeing Jen in panties or bikinis? Well luckily for you, I'm here to help you nut in an instant with a fresh...
VIEW THE POST
06 November 2017
Violet Starr has always wanted to taste a pussy, but this is her first time doing so. The good news is that she's a pretty hot natural when it comes to girl on girl fun – who knew that Violet Starr would turn out to be so fantastic at being a lesbian goddess? She's exciting to watch and knows how to use that mouth for good. One day, I hope to be able to see...
VIEW THE POST
02 November 2017
Big fat cocks always make this girl happy: she'll stop at nothing until her tight holes are filled and given every last drop of cum that they can get. Layla London always loves to tease with a little doughnut fun before she slips off her underwear and spreads those legs wide open. Have you ever witnessed such an eager little slut wanting nothing more than a fat cock inside of her tight slit? She's so...
VIEW THE POST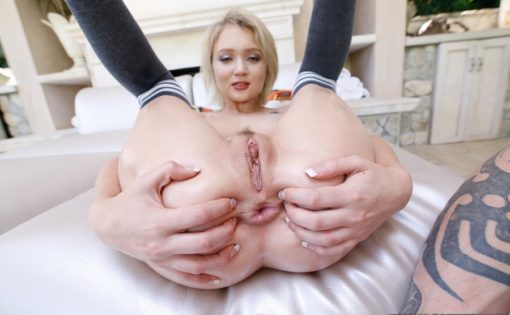 30 October 2017
One thing you can always count on in the modern era is Dakota Skye taking it deep in the ass whenever it's required. This skinny blonde goddess has literally devoted her entire life to taking it in the butt and I don't think I'm ever going to get tired of how good this minx goes about giving up her asshole for a thick dick to pleasure. Dakota Skye actually loves anal sex more than she...
VIEW THE POST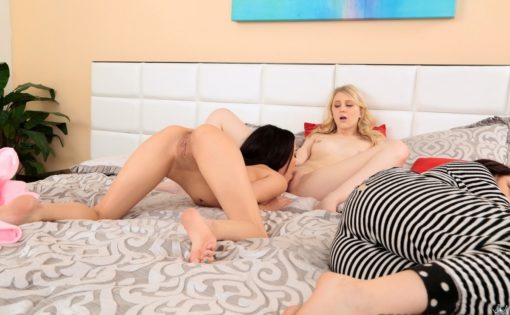 26 October 2017
I love a good naughty slut, but having two of them just takes me over the edge. Kylie Jay and Lily Rader are well known for being good girls, but when it's a slumber sleepover, things are always going to be a little on the crazy side. Just look at how delicious and tight these hot whores are – nothing stops them from pleasuring one another's hot teen pussies, even their best friend sleeping on...
VIEW THE POST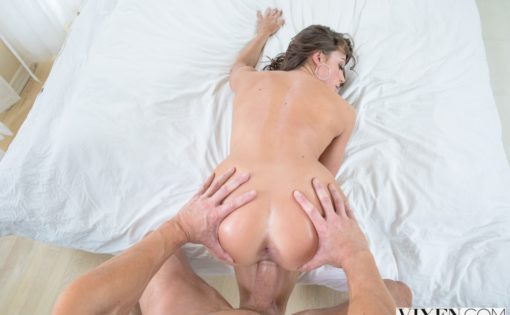 22 October 2017
When you've got a booty as big and juicy as Abigail Mac's, you've got to realize that the best thing you can do is take a thick cock inside of any hole that someone wants to take control of. Abigail Mac's biggest selling point these days is the fact that she'll fuck any dude with a big enough shaft. Just look at the eye contact this goddess gives too: nothing's going to stop her doing...
VIEW THE POST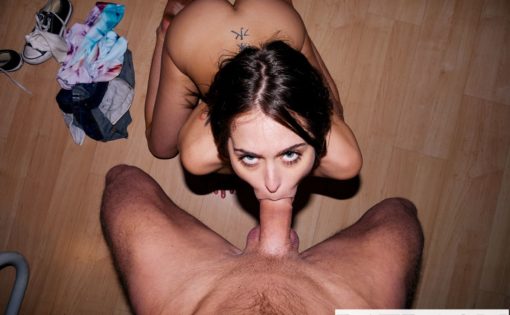 18 October 2017
You'll struggle to find a dick sucker as good as Riley Reid: this girl has been doing this kind of thing for a very long time and knows all too well what goes into the perfect blowjob. I'm always a big fan of chicks with tattoos and Riley's sexy back piece makes her the perfect piece of fuck meat to enjoy any day of the week. This shoot with BAEB only goes to show what...
VIEW THE POST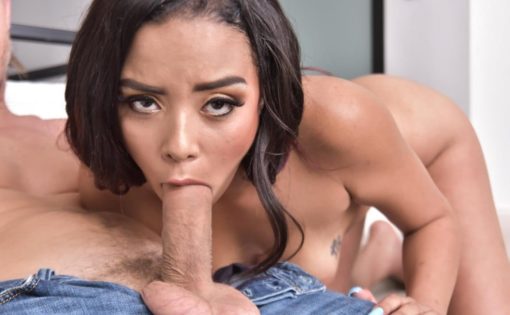 14 October 2017
Imagine being the lucky guy that asked Maya Bijou if she wanted to fuck and got 'yes' as an answer. I don't think I've ever seen such a perfect erotic beauty in action before. She looks Latina, but at the same time she seems to have Asian vibes as well as a little chocolate goodness mixed in for good measure. Maya Bijou's tight teen holes were well and truly pleasured by this mature stud, and...
VIEW THE POST
10 October 2017
European women always have surprises up their sleeves but these two – they're revealing exactly what they've got for anyone down at the beach to see! They both have skills in yoga, but when you combine their nubile bodies together, you get to see some pretty crazy activities unfold. This is one case where Mr. Porn Geek is really struggling to work out which one is more deserving of a good, hard fucking. To be...
VIEW THE POST