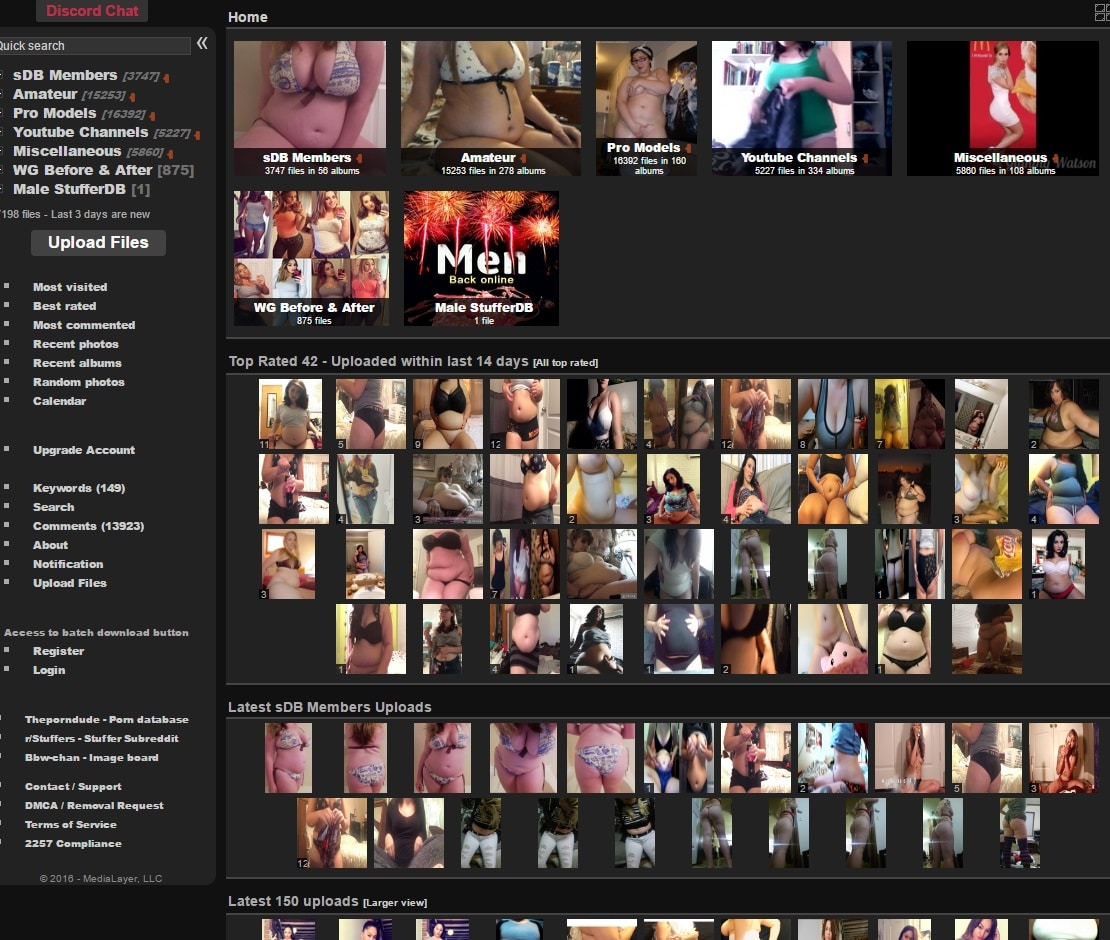 Click Here To Visit (StufferDB)
StufferDB
stufferdb.com
---
Stuffer DB – Oh man! I haven't had a look at a site devoted to the stuffer fetish for quite some time now, but I came across StufferDB.com and I knew that you guys would be all over it, so I figured why not give it a review? As the title of this site implies, the content here is all about stuffers. For those of you that don't know what that is: basically, it's when a person, typically a girl, stuffs her face full of food and takes pictures of it. Some people like short-term stuffing, so seeing a skinny girl with a huge stomach – others prefer progress shots where a lady fattens up over months with non-stop eating. On Stuffer DB, you're going to get both types.
The site design isn't exactly great, but the homepage does show some top quality content for those that want to see pictures of stuffers. It lists some content based on its rating in the last 14 days, as well as the latest pictures added to the archive. Because of the stuffing niche, almost all of the content here is 100% amateur. They also have a 'before & after' area where the long-term guys can get their fix of chicks fattening up over a longer period. Whatever you want, if it's stuffer focused, you'll get it on StufferDB.com.
Review Pros
Great amateur content
True to its niche
Review Cons
Slightly ugly design
Some adverts
Tap Here to Visit Website!
Porn Picture Sites Similar To StufferDB