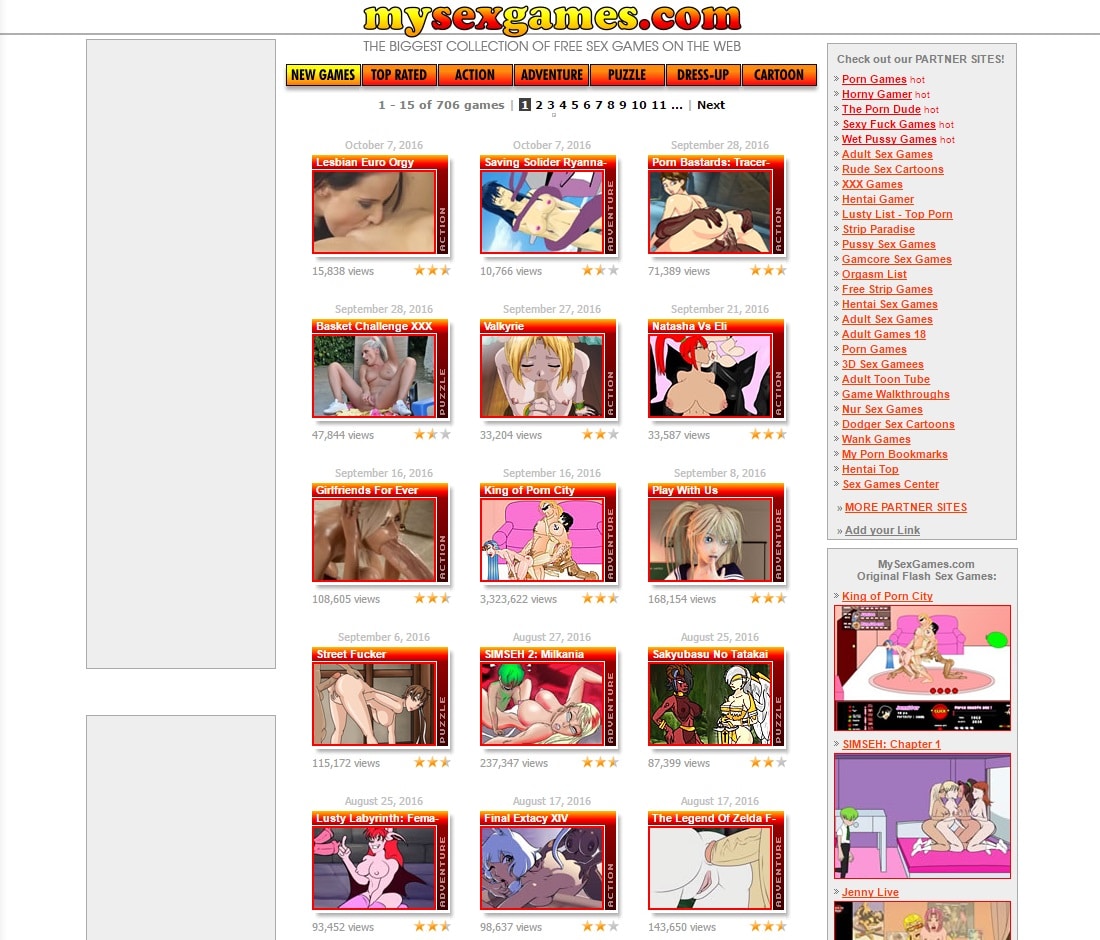 Click Here To Visit (My Sex Games)
My Sex Games
mysexgames.com
---
My Sex Games is a hentai and cartoon themed Flash game hub that showcases the best of the best in easy to play, free titles that combine tactical elements and fucking. I say tactical elements – the truth of the matter is that most titles on My Sex Games are incredibly easy to play and in some cases, you only need one hand in order to finish (no pun intended). The design of the site is easy to follow and with over 710 porn games in their collection, this is one huge archive of adult Flash games. Come to think of it, I don't know of any other place that has as many titles as this.
Game names include King of Porn City, Street Fucker, Pussy Saga and Adult World 3D. Note that all of the titles here are created by many different studios and individuals, which means that you get a nice mixture of artistic display and the like. My Sex Games certainly knows how to provide a lot of adult game titles and for that reason, I highly recommend it – especially their cartoon sex games. This might not be the highest quality source of adult games, but it's certainly better than nothing. Check out MySexGames.com now folks – you won't be disappointed.
Review Pros
Hundreds of games
Easy to navigate
Review Cons
Some adverts
Some low quality titles
Tap Here to Visit Website!
XXX Porn Games Similar To My Sex Games