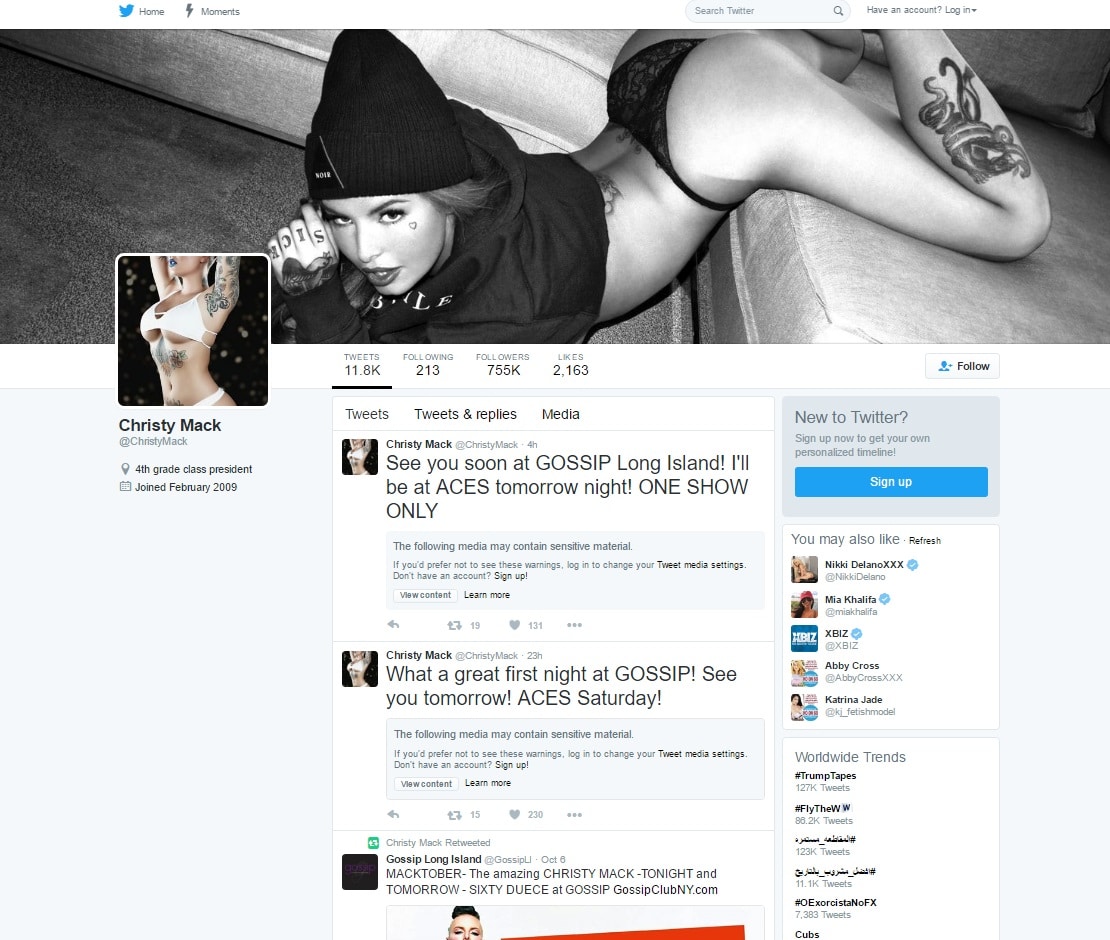 Christy Mack
One of the younger pornstars on our list of people to follow on Twitter is Christy Mack. Born in Chicago way back in 1991, Christy is 25 years old and still actively performing in the adult entertainment industry. Things first started for Christy as early as 2012, when she featured in an Elegant Angel production that focused on the fact that she has tattoos. In fact, Christy has a lot of tattoos, and is likely to be one of the more ink-friendly models that have ever graced the porn industry.

Christy became heavily involved in news articles on dozens of sites after it was revealed that her boyfriend, MMA fighter 'War Machine' had allegedly physically assaulted her. She suffered 18 broken bones, missing teeth and a fractured rib during the assault. After a long period of recovery, Christy came back to the adult entertainment industry and is having a blast doing it. Her Twitter feed has quite a few amateur pictures, but it's mainly focused on pushing professional productions that she's been a part of. She does link her snapchat, though - which is really good if you want some raunchy amateur pictures of this pornstar in action.
Review Pros
Updates regularly
Lots of porn
Review Cons
Mostly professional content
Click to Visit Website!
Pornstars On Twitter Similar To Christy Mack
BACK TO MY PORN LIST
Back To My Porn List
MORE TOP PORN SITES
BACK TO MY PORN LIST
check out more of my best porn sites here
SHOW ME THE PORN