Katsuni'S PROFILE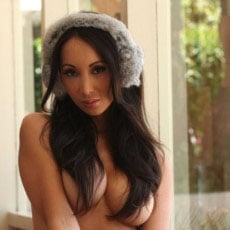 Katsuni
pornstar details
Date of Birth: 9/04/1979
Ethnicity: Asian
Height: 170cm
Eye Color: Brown
Hair Color: Black
Katsuni is the Asian pornstar you have been searching for all your life. Sometimes going by Katsumi, Katsuni is serious hot stuff. This Asian porn sensation is half French and Half Cambodian, and has used her giant DD breasts and other bodily assets to become one of the most successful porn stars in the business these days.
Being such a well known slut, Katsuni has won many awards for her sucking and fucking performances on screen. In 2004, Katsuni won a European X award for best actress, and an AVN for Best Anal Sex Scene. The following year she won AVN's Foreign performer of the Year, and won again for Best Anal Sex Scene. In 2006, Katsuni was crowned Female Foreign Performer of the Year from AVN, as well as getting an award for that year's Best Interactive DVD, and another pair of awards for for Best Tease Performance and Best Anal Sex Scene. In 2007, Katsuni was, for the third time, awarded Female Foreign Performer of the Year! As you can see, everyone loves to watch this Asian whore get fucked, especially in her tight ass.
In addition to appearing in porn, Katsuni can also be seen on mainstream television in her home country, France. She hosted a show called Les Mangas Sexy de Katsuni, which is all about her one true love: Japanese anime. The same channel, MCM, also did a 5 part series on Katsuni, documenting her life and history. The part of Katsuni's history you're interested in can be found right here on Mr. Porn Geek. Check out this busty Asian's incomparable fucking style in a feature called MILF Hookers 3. This Asian whore can be seen giving a blowjob and then getting pounded by a big cock in her pussy with a big dildo simultaneously going stretching out her asshole.
Strangely, Katsuni started out as a political science major in college. For some reason she desired the sexual spotlight and started dancing in strip clubs and cabarets, and doing a fair number of live sex shows for audiences to enjoy. Finally, a few years later, Katsuni ended up in Penthouse and a star was born. Now you can enjoy some of her hardcore fuck movies from over the long years of Katsuni's illustrious career right here, instantly and on-demand, at Mr. Porn Geek!
MORE PORNSTARS YOUR MIGHT LIKE
BACK TO PORNSTARS