Free Pornstar Passport Discount
FREE!SIGN UP FOR
Get This Discount Deal
Free Pornstar Passport Save ($39.95)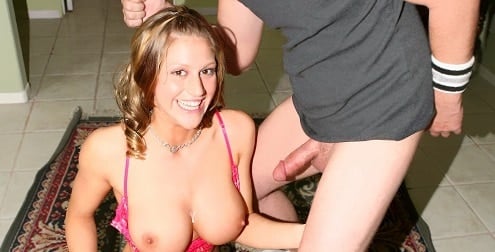 Free Pornstar Passport Features
7,000+ porn DVDs
Daily content updates
1080p HD videos
18 bonus sites
24/7 Support
Coupon discount deal
The Free Pornstar Passport is a fantastic way for fans of all types of fucking to receive access to huge cache of adult entertainment. The site features months of HD porn videos, over 7,000 DVDs, unlimited download potential and full-length hardcore fucking like you've never seen before. Your membership to this site takes just seconds to set up and even comes with access to 18 hot bonus sites completely free of charge. For a porn deal like no other, get your ass over to Free Pornstar Passport and watch your favourite cock-loving stars in action today.
Free Pornstar Passport Discount
- Full Detailed Review by Mr. Porn Geek
About Free Pornstar Passport

If you are all about attractive chicks getting it on and making you orgasm hard, Free Pornstar Passport can be a trusted friend. The website features the hottest pornstar women in a wide variety of films. These top porn babes love getting creampies, having their pussies licked, getting messy facials, having anal sex, using sex toys on film, and of course, there is some fantastic role-play and fun kink to see as well. For people who are looking for the hottest pornstars having hardcore sex on film, Free Pornstar Passport gives a lot. There are many genres featured, and while most of the content is not exclusive to the site, the site itself does provide some fantastic films. Additionally, Free Pornstar Passport is mobile friendly and can quickly be used to get high-quality porn movies on mobile devices with iOS, Android OS, and Windows OS.

Content Amount

Both hot sex movies and sexy porn pics are available for your viewing pleasure on the site. Keeping your stress levels down will be extraordinarily easy to do here, with over 4,000 top adult movies on the site. There are also over 200,000 smut images available, and they are available in high-resolution. Because the content here comes from different places, there is no consistency in the quality of what is offered. Even so, there are quite a few HD movies on the site to sift through. With a paid membership, you can get VIP videos, VIP photos, and bonus feeds as well. There are explicit hardcore movies all over this site, and the scenes are shot in a wide variety of places. There are indoor porn scenes, outdoor porn scenes, studio porn scenes, household porn scenes, and many other places are featured too.

Video Quality

The video quality on the site varies quite a bit, but there are plenty of HD porn movies to enjoy. Even the movies that are not HD are very clear and a lot of fun to rub your meat to. The average length of the films here is around 20 minutes, and Free Pornstar Passport brings a lot of the top professional porn actresses and actors to their site.

You can get all of this top porn smut downloaded to your computer with MP4 format, and movies are available in multiple resolutions. This gives you many options to see the wide variety available. There are all sizes of breasts featured in the films, and many ethnicities can be seen both fucking on camera and being fucked on camera. Free Pornstar Passport has a full-screen option as well, which is fantastic.

With over 2,500 porn image galleries, there are a lot of still porn pics to check out. I know that many people are all about the movies only, but these are seriously fantastic pictures that should not be overlooked. Pics are great to save for later and are excellent for mobile devices. Speaking of mobile devices, Free Pornstar Passport is very mobile friendly, so you can have a good time with your cell phone and tablet as well.

Exclusivity

Not much that you see on this website is exclusive; Free Pornstar Passport brings in the best porn movies available from a wide variety of places for you to enjoy. They have focused on creating a wonderful selection, including professional male pornstars, professional female pornstars, up-and-coming porn talent, and some amateur porn is available on the site as well. The site updates well, and you can get VIP porn flicks with a premium membership.

What You'll Get

The films that are featured here are pretty much all professional porn films with professional movie directing, good lighting, and solid production value. There is plenty to see, with many fetish porn movies, oral sex movies, group sex films, facial cumshots, tease clips, jerk off instruction, interracial sex clips, and a ton of genres that I have not listed.

It is easy to navigate through these porn films, and there is a multilevel menu structure to help you keep things sorted well. You can take advantage of their basic search engine to make things even easier, and while there are some exclusive porn videos here, most of the porn movies on the website are not exclusive. Free Pornstar Passport gets a lot of traffic going to it, with over 5 million global views on its Alexa Traffic Ranking.

Being the badass negotiator I am, I have gotten you the top deal available for Pornstar Passport. You can get a free pass to the website simply by going to the site using any one of my links. This makes signing up for Free Pornstar Passport even easier to do and even more worthwhile. Since you get over 15 bonus websites also included with this pass, you will be very pleased.

Fine Print

Many payment options are available for Pornstar Passport, and the fine print on the site is that you will have to provide your credit card information to get the free pass deal from Mr. Porn Geek. The company uses reputable billing companies when you get to that point, and has been around for a long time now. Using trusted porn websites is always recommended, and Free Pornstar Passport meets that description.

Downsides

Honestly, the organization of the website could be a little bit better, but for a website with the word "free" in the title, there is a pretty good design that gets the job done here. There are links on the site that go to third-party websites, so if you are looking to Meet & Fuck you might end up on one of these sites, which I have not reviewed.

Bonus feeds are available, as well as VIP porn movies and VIP porn images. You will need to be a "paid" member in order to access these films, though keep in mind that you can take advantage of the best porn deals at Mr. Porn Geek, including a FREE PASS to Pornstar Passport.

Be on the lookout for pre-checked cross-sells when you go to the join page, it is always a good idea to take a look for them and uncheck checked boxes so that you are not paying for additional websites that you are not interested in.

Conclusion

Pornstar Passport is a website that brings the best porn stars in the world to your screen so you can fap, jerk, squirt and enjoy. There are over 15 bonus websites that come with this membership, and they give a massive variety of genres and a large amount of fantastic porn content to tantalize the senses. It is easy to have a great time at Free Pornstar Passport, and Mr. Porn Geek gives the site a rating of 8.2/10.
CLICK HERE TO REDEEM THIS COUPON
CLICK HERE TO REDEEM
More Porn Deals & Coupons
Show Me More Porn Deals