Get This Discount Deal
Life Time Discount Only $12.99/m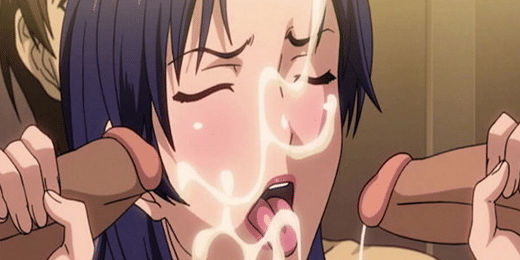 Hentai Pros Features
Exclusive hentai content
Uncensored hentai videos
Streaming and downloads
Full HD video quality
English subtitles
Coupon Discount Deal
There are plenty of hentai sites out there that offer pretty much the same thing. Fortunately, some sites go beyond the norm. Hentai Pros has fantastic hentai content that is uncensored, which a lot of places don't have. It also has exclusive hentai video, making it even more unique. Another bonus: They have great English subtitles for people that want to follow along with the dialogue. These fantasy clips can get really wild!  You will need a VIP membership for downloads, but not for streaming. For full HD hentai that you can't get anywhere else, make a stop-off at Hentai Pros.
Hentai Pros Discount
- Full Detailed Review by Mr. Porn Geek
About Hentai Pros

Do you love the unique Japanese genre of porn known as Hentai? The word Hentai means "a perverse sexual desire" in Japanese, and that's why this animated or drawn type of porn is so raunchy. It contains things that couldn't necessarily happen in the real world, which is why someone had to draw it rather than try to have porn performers act it out. Hentai hasn't been around forever. Like most porn, except for naughty drawings and photos, it really started to emerge in the late 70s or early 80s, though the Japanese have had sexy pictures as part of their culture for centuries. Hentai can be a comic strip, comic book, animated cartoon or even a hot sexy game online. The Hentai Pros focuses on videos. If the videos are in Japanese, they have English subtitles to make things easier for you.

The categories on this site are mostly what you would see on any porn site. Of course, the difference is that each category has a hot hentai thumbnail to draw you in. There are also categories specific to the genre like Ahegao AKA orgasm face porn, bukkake, and futanari. Whether you're looking for something sci-fi related or you enjoy a simple anal session or orgy, you'll be able to find something to wet your whistle here.

Content Amount

So far there are more than 125 hot Hentai porn movies on Hentai Pros, and that number is growing all the time! There is a new video added to the site each week which means more than 50 new Hentai videos are there for you each year. Your membership to Hentai Pros will take you on a lot of creative journeys. You can download as much content as you want with no limits, as long as you have a VIP membership.

Video Quality

The movies are available in full HD, and there are multiple bandwidths available for your streaming pleasure. Full HD is the bare minimum that sites these days should have so that they can offer the best in service to their customers. This site doesn't have any images, so it's all about the videos! You'll be able to see everything clearly with these hot HD drawn videos of wild hotties who want to have a blast with anything that comes their way.

The other fantastic thing about these videos is that they are different from a lot of Japanese porn in that they have no censorship. In Japan, the laws say that people have to put pixilation over the best bits in porn. That includes a cock, a pussy and sometimes other things. But these hentai porn videos, while they are authentically Japanese, have no censorship! That alone is a great reason to get access to these videos, which have English subtitles in case you don't understand Japanese.

Exclusivity

Yes. If you are looking for an exclusive experience, this is a place where you will want to be. Everything here is only found on this site so if you're a porn fan looking for a new experience you need to join and get access as soon as possible. You will not find these videos anywhere else. That's not the only reason to join Hentai Pros, but it is quite a compelling one!

What You'll Get

When you have a basic membership to Hentai Pros, you will get a lot, but with a VIP membership, you will get even more. With the basic membership you can stream all the porn you want but with a VIP membership, you can not only stream but also download. With a Hentai Pros VIP membership, you can also take advantage of exciting features like unique collections, a custom profile picture, and support from the Hentai Pros team. You'll also be able to access your favorite videos from anywhere. They make it easiest for their VIPs to enjoy the animated content, but the basic membership does the job of getting you access to hot animated porn as well.

Fine Print

When it comes to Hentai Pros, there isn't too much fine print to check out. However, probably the most important thing to pay attention to would be the differences between the VIP and standard membership. Make sure you know which one you want to choose, but don't worry too much because you can always upgrade if you go with the basic membership and then change your mind. The choice is yours and yours alone!

Downsides

Some would consider the fact that there are membership tiers to be a downside, but in reality, it's a positive. First of all, it gives you the flexibility to make your own decisions for whatever you want to do. Second, it lets you pick which one is more important to you – amazing features or saving a few bucks. Some people have different priorities when it comes to watching hentai girls getting fucked by multiple dicks or girls with tits so massive they would fall over if they were a real person.

Another thing is that some people don't favor having subtitles on their porn videos. They prefer dubbing, but what you have to consider is that people need to be able to understand the videos in some way, right? So even if you would rather have dubbing, it's still worth it to watch these porn videos. You can experience the full video as it was meant to be seen!

Conclusion

Hentai Pros is an excellent Hentai porn site from some real pros who know how to put together a porn site. The site works well and regularly updates with new content for freaks like you to enjoy. The stories range from usual sex stories with college school girls and MILFs to other things that could only happen in an animated tale. The one thing that ties them together – the Hentai drawing style – makes them extra hot. With different membership options to keep you happy, this is one site you should browse and join!
CLICK HERE TO REDEEM THIS COUPON
CLICK HERE TO REDEEM
More Porn Deals & Coupons
Show Me More Porn Deals