Why do you assist people in cheating?
Look, Your boy Mr. Porn Geek is going to be honest with you: my mother has been married three times, my father four. Cheating happens, and I think the main reason that it happens is because people are unhappy with their relationship. I'm not here to judge someone for their decision to find affairs online: it's just the way the world works. Some couples need to stay together for a variety of reasons (financial commitments, religious families, etc.) but if they're not banging and don't really love each other, why shouldn't they look for something that's going to bring them happiness? Affairs are just a part of life, and I'm not going to feel bad for making it easier for someone to do something that they want to do. It's their choice to have an affair.
Are affair dating platforms risky to use?
Come on now, you don't need to be asking this question. If you're looking to cheat on your husband or just want to get involved with a married broad who has an appetite for dick, you're putting quite a bit on the line. Dating platforms do what they can to protect you, but the reality is: you need to take on a little responsibility so you can find an affair with your own confidence of security and privacy. My tips are to use a different name, use profile pictures that don't feature your face, only engage with people that look genuine and grab yourself a new email account and phone number. It sounds like a lot just to date and have casual hookups with married people online, but yeah – be smart, my friends.
How do you rank these affair dating websites?
I've always had quite an ability to rank services, so I think that Mr. Porn Geek is perfect for this job. Note that I'm not actually looking for an affair myself, so the way I approached this service was a little different than most. Anyway, what I typically look at are numbers of users, distribution of users (global vs. just the United States), spam/fake profile interference, design and navigation, prices for premium services and messaging system. I'll also consider things such as age, user quality and so on too, if I think it's important.
Has Mr. Porn Geek ever been unfaithful?
I haven't, but I've also never gotten a chick pregnant and had to pretend I want to spend the rest of my life with her for the sake of the kid. Honestly, I wouldn't be surprised if I was in such a loveless relationship if I did have a dating affair. Does that make me a bad person? I'm not sure it does – just someone who's honest about the fact that circumstances are largely the reason why people are unfaithful and that to judge them doesn't make all that much sense. Take my dad for instance: I know from personal experience that my mother was absolutely batshit crazy, so could I blame him for affair dating desires? Of course not! When you think about it, the person who you really ought to be blaming in that situation is my mum – she's the reason he went off looking for tail from other sources.
Sounds like you're justifying people being assholes.
Some may think that, and I'm not saying every guy who uses affair dating sites is suddenly a hero for doing so – I'm just appreciative of the fact that we all have complicated lives and our brains have a lot more control over us than the other way around. That's why I feel like if you are going to have an affair, you might as well make it a good one. People cheat because it's fun, right? I mean let's be honest for a second – it's enjoyable to fuck people. Guys and girls just want to bang and the better the bang, the happier they are. Seems to follow on that I ought to review the best affair dating sites so you know where to go for a great time – doesn't seem to farfetched now, does it? So yeah, that's what this page is basically all about: affair dating reviews so you can hunt down the cream of the crop if you're the kind of guy that wants to play around.
Can I join these sites if I'm single?
Well, sure you can, just note that most people who are members of these types of places aren't looking for anything serious. The whole reason why people have affairs is because they want to stay in the relationship that they have (for whatever reason), so if you think you're going to get girlfriend or boyfriend material out of the situation – don't bother signing up. The advantage to cheating websites is that they're entirely focused around sex and intimacy. These are places for folks who want to screw one another – affair dating is much less about the 'dating' element and much more about the sex. Humans love a good fuck and when it's done to someone you barely even know, the pleasure is just that much more delicious. Man – I think I could probably write about affair dating all day long. I'm turning into something of an expert (or a shill for affair dating sites, I'm not sure which one just yet).
Are affair dating reviews really that useful?
I think they are, but since I write them and I want you to utilize this web page for finding out what's hot and what's not in the world of affair dating, I probably would be saying that kind of thing, wouldn't I? Look, the best affair dating sites aren't easy to come across and you might end up joining dozens of scam websites before coming across one that actually gives you a nice experience. That's why my affair dating reviews are so damn useful: I'll let you know where you ought to go for hot affairs and no strings attached flings. I'm pretty thorough with my reviews too: I'm not going to send you to a place that has sub-par communities and risk my reputation for somewhere that doesn't deliver. After all, with many great options, why would I push anything that didn't meet my high standards? I hope you're starting to realize that Mr. Porn Geek really does mean business when it comes to his reviews of the best websites around – it's not a job which is all fun and games (unless it's reviewing Asian sex videos, then it's exactly that).
Why would a single person want a cheater, though?
Well because it's all about the sex, genius! If you're going to join a dating platform looking for romance and a woman who'll you'll spend the rest of your life with, make sure it's not one of the affair dating site recommendations that I've come across. You don't want to get serious with these women, you just want to be able to fuck them and then go about your business. Cheating isn't a messy business if you don't make it: avoid getting too obsessed with a particular woman and realize that all of them are pretty much the same. Thank your lucky stars for giving you the opportunity to cheat and go about your merry way. Mr. Porn Geek doesn't like to give you the wrong impression because honestly, no strings attached flings aren't that hard to understand or enjoy. Do yourself a favour and realize that these ladies are all after the same thing: good dick that won't get emotionally attached to them. I know I make it sound a little too simple, but let's face the facts: anyone who's serious about affairs is going to make the erotic side of things their major focus.
Should I cheat on my girlfriend?
No, you shouldn't. Work out whatever your issue is and salvage your relationship – or just man up and break up with her. For me, these types of reviews are just like people who recommend various cigars or alcohols or whatever: those things aren't good for you and you shouldn't use them, but if you do want to drink or smoke, at least get the real deal and something you'll enjoy! Mr. Porn Geek has probably written enough about affairs now: how about you go on out there and just enjoy yourself some terrific, erotic fun with a complete stranger? You know you want to!
READ MORE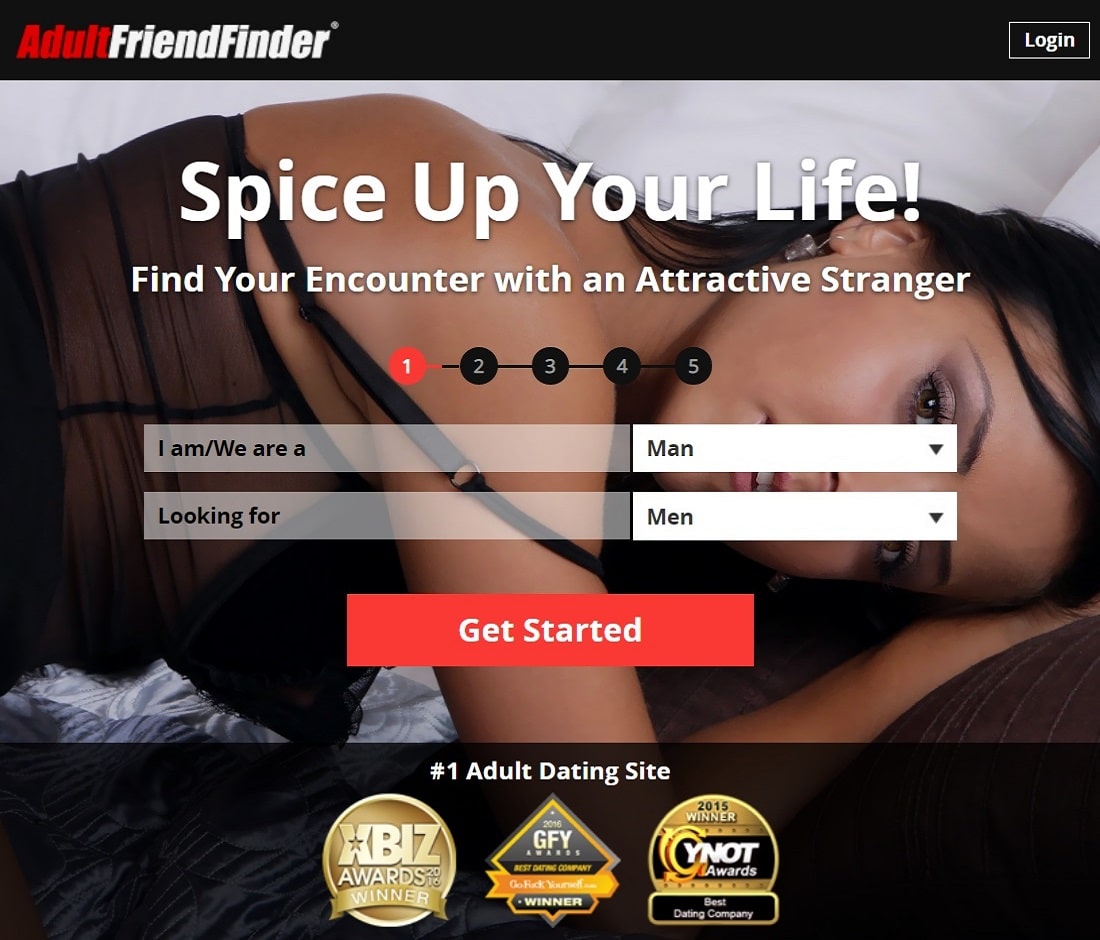 AFF Affairs
Affair Alert is a great place to find cheating housewives and horny babes that just can't live without sexual pleasure. They've got great rules regarding members but sadly, they limit their male intake throughout the year.